Hi, we're Lia & Jeremy!
About Us
Louisville Food Tours was born from a love of Louisville, food, and of course, bourbon.
Husband and wife team Lia and Jeremy Garcia founded Louisville Food Tours and Let's Go Louisville with a single goal: to share the amazing city of Louisville, Kentucky with the world!
Our mission is to showcase Louisville's world-class food, natural beauty, delicious distilleries, and unique history – and to tell y'all a story you'll never forget.
Meet Lia and Jeremy Garcia
It's weird talking about ourselves in the third person, but we're committing to it.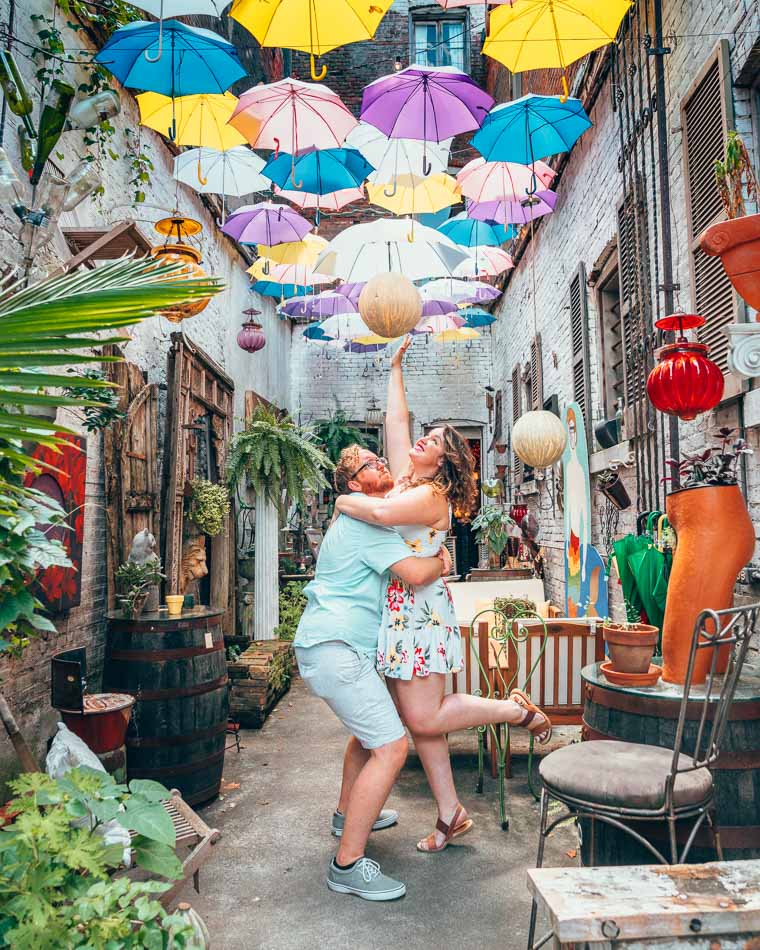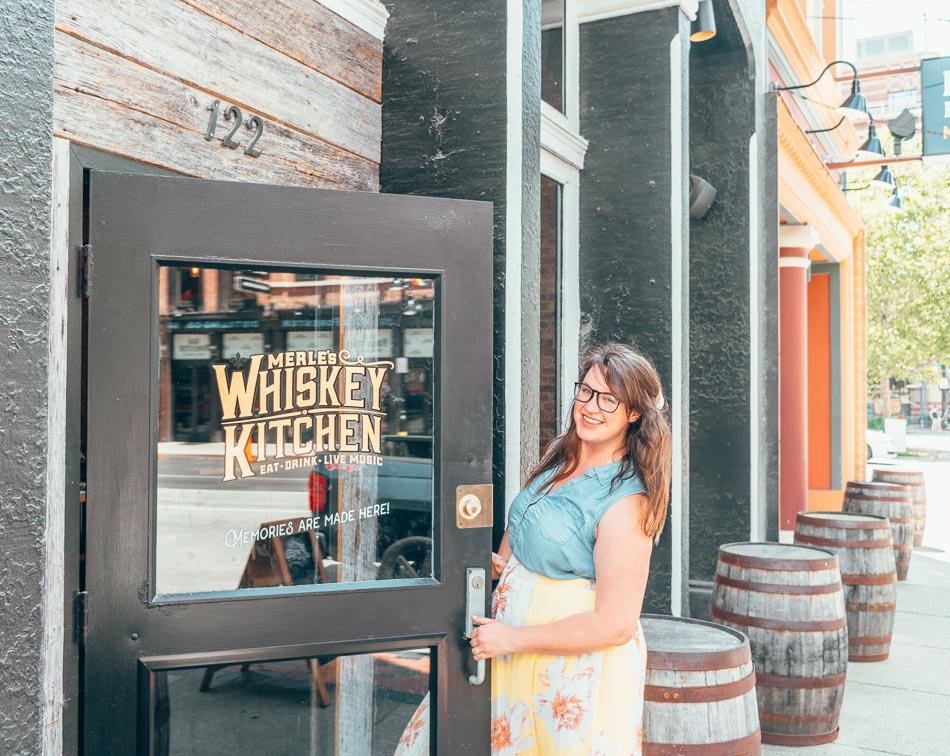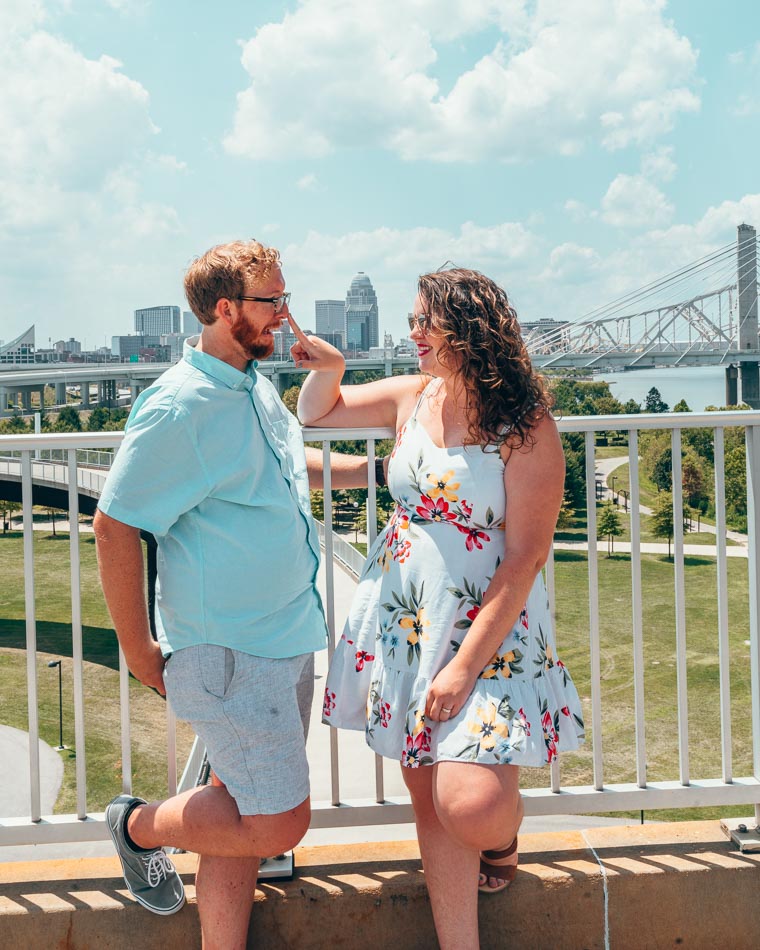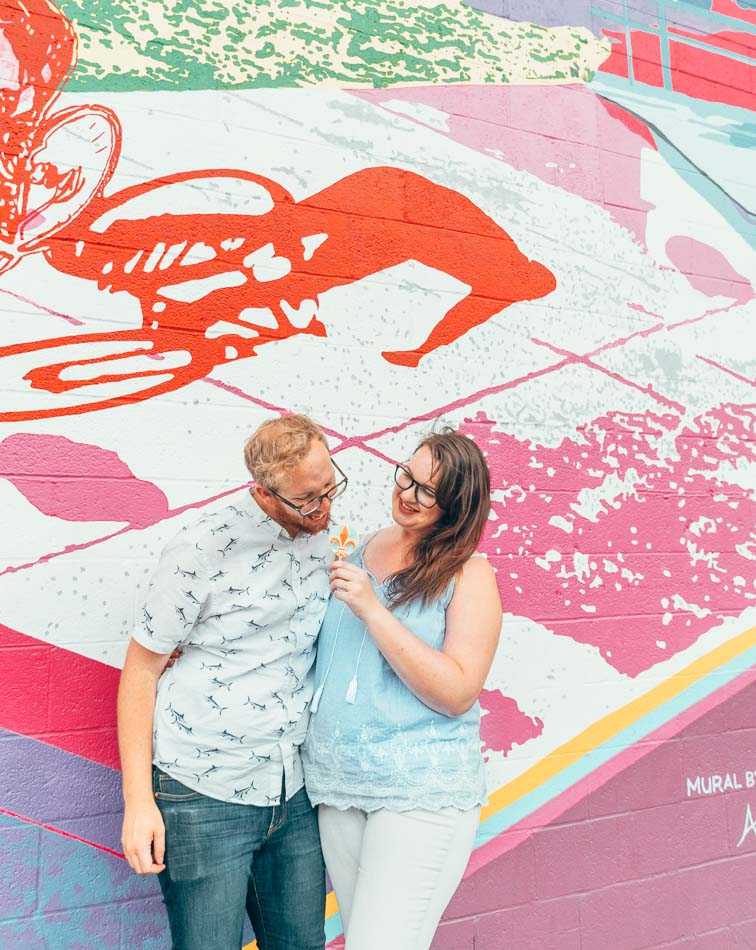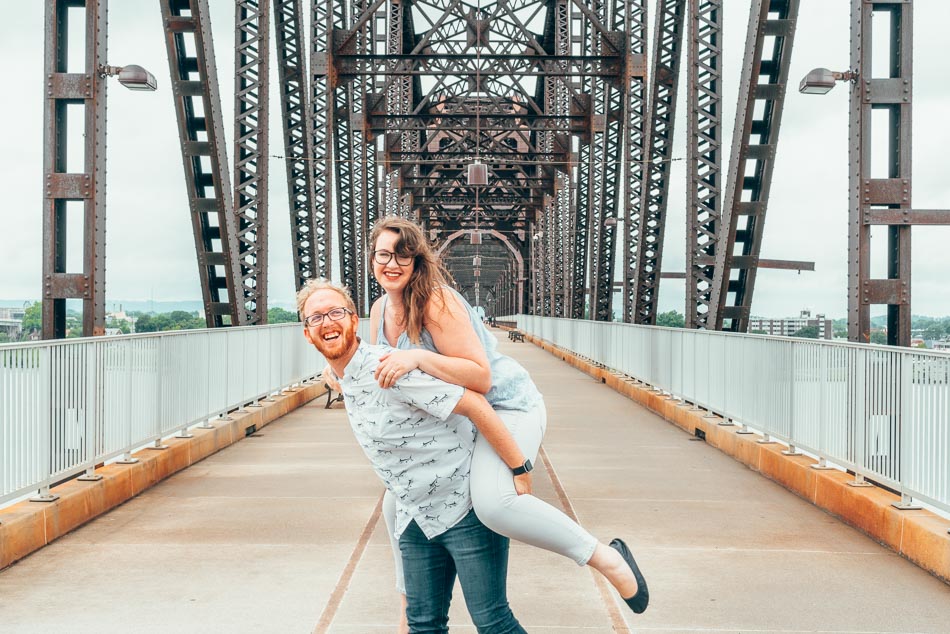 Co-Founders Lia and Jeremy Garcia took their first food tour on their honeymoon in Brussels, Belgium. Over plates of moules frites and Flemish stew, they connected with Brussels in a way they'd never expected (turns out it's like, a very odd place).
They were hooked: were food tours were the best way to get to know a new place? To test their hypothesis, they took many more food tours during their year-long honeymoon.
After backpacking the world for a year stuffing their faces in various locations across the globe, they wrote stories about the places they'd visited and published them in a travel blog called Practical Wanderlust.
That blog grew to be one of the most-read travel blogs in the world, soon followed by a podcast, and best-selling book, How to Quit Your Job & Travel. Together, they helped tens of millions of travelers plan and embark on life-changing trips through storytelling and practical travel advice.
But after falling in love with destinations all over the world, they yearned to connect more deeply and make a meaningful impact on just one destination: Louisville, Lia's hometown.
And so they moved back home, and Louisville Food Tours was born! Also, a Kentucky travel blog called Let's Go Louisville. (Plus an actual, physical baby, for good measure.)
Our Old Kentucky Home
After taking food tours all over the world and making a name for ourselves as professional travel storytellers, we know what what makes a good food tour: the perfect balance of delicious food and fascinating history, woven together to tell the story of a destination.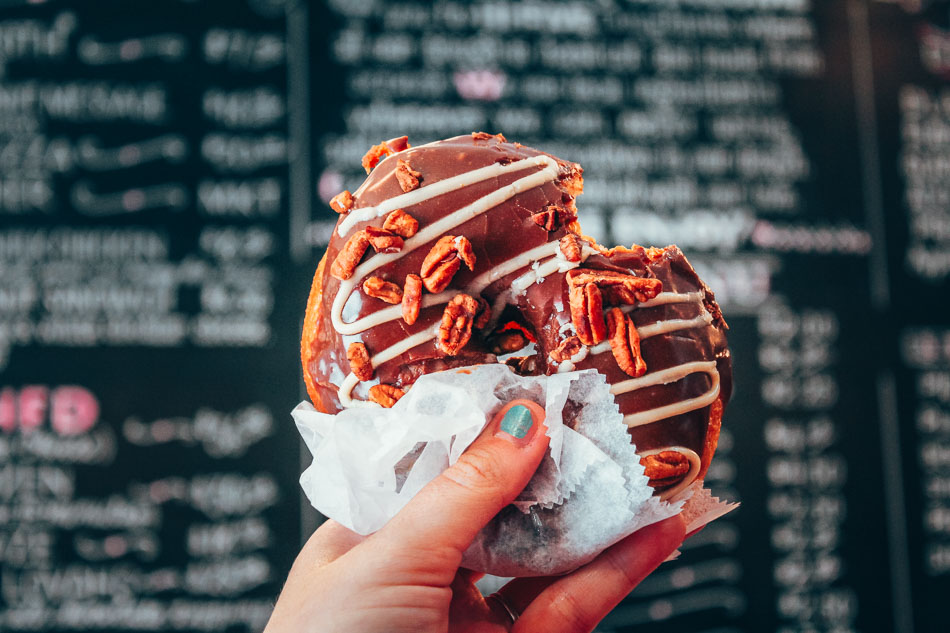 Living away from my native place I became more consciously Kentuckian than I was when I lived at home. This is what the experience of exile can do, change your mind, utterly transform one's perception of the world of home.
bell hooks
Belonging: A Culture of Place