Walking Food & History Tours
Food Tours Of Louisville
What to Expect
In addition to lots of delicious local food and stories about Louisville's checkered past, you can expect…
Beer & Bourbon
You're in Bourbon City, y'all! (21+)
Audio Headset​
The lightweight headset helps you hear us from a distance.
Small Group
Our tours max out at 12 people.
Walking
1-1.5 Miles. Wear comfy shoes!
Our Tours
Join us on a walking food tour through Louisville's most beautiful neighborhoods!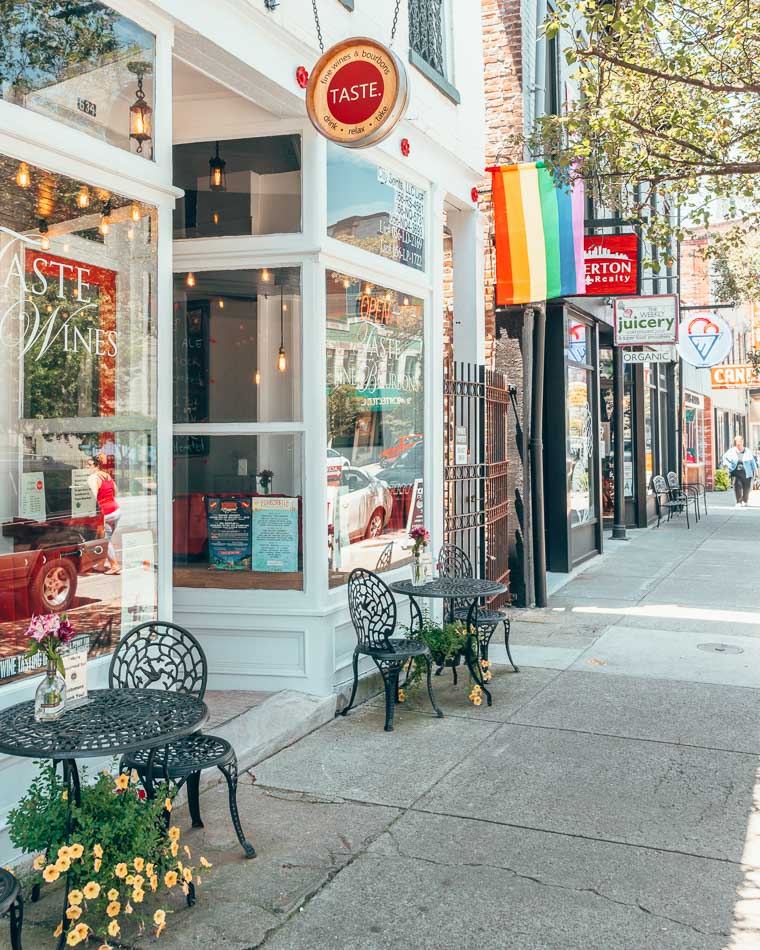 NuLu Food & History Walking Tour
This walking tour tells the story of Louisville and Kentucky through its cuisine.
As you walk through urban NuLu and historic Butchertown, you'll taste Kentucky and Appalachian classics like bourbon balls and fried chicken, visit a historic home once occupied by Thomas Edison, sample a curious confection inspired by a Victorian-era actress, trace the history of the market district in Louisville, and more.
Details: 6 stops, 3 hours, 1.5 miles of flat walking, wheelchair and stroller friendly
Phantoms of Prohibition: Ghosts, Cocktails, & Bites Tour
Venture out with us and explore the hidden stories of Louisville's haunted past.
As you eat and drink your way down Whiskey Row, you'll meet the resident ghosts of Louisville's historic downtown, trace the footsteps of bourbon magnates and mobsters, discover hidden speakeasies in the belly of Whiskey Row, and learn the shocking truth about Prohibition.
Details: 5 stops, 3 hours, 1.5 miles of flat walking, 21+
The Highlands Food & History Walking Tour
Tree-lined streets. Colorful murals. Eclectic shops. Ornate Victorian homes. And incredible food! The Highlands neighborhood is one of the oldest in Louisville, and has long been one of its most lively and beloved.
Built around the vibrant Bardstown Road corridor, the walkable Highlands neighborhood is scenic, quirky, lush, historic, and home to many of Louisville's best local businesses and restaurants – and some beautiful architecture.
As you walk along some of Louisville's oldest and most iconic streets, you'll taste delicious local specialties; visit the final resting place of Muhammed Ali and Colonel Sanders; taste a dish inspired by the Hot Brown at Muhammed Ali's former boxing gym; sip bourbon in Louisville's oldest bar; and admire beautiful Victorian homes.
Details: 5 stops, 3 hours, 1.5 miles of flat walking, wheelchair and stroller friendly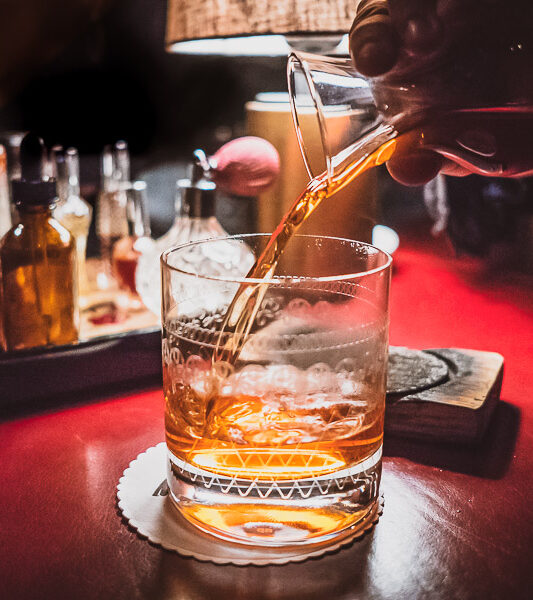 Bourbon Food & History Tour
Discover bourbon like never before! This tour explores the history, flavors, and impact of bourbon. Sample bourbon, cocktails, and food pairings in NuLu's coolest speakeasies, restaurants, and bars.
This tour is still in development!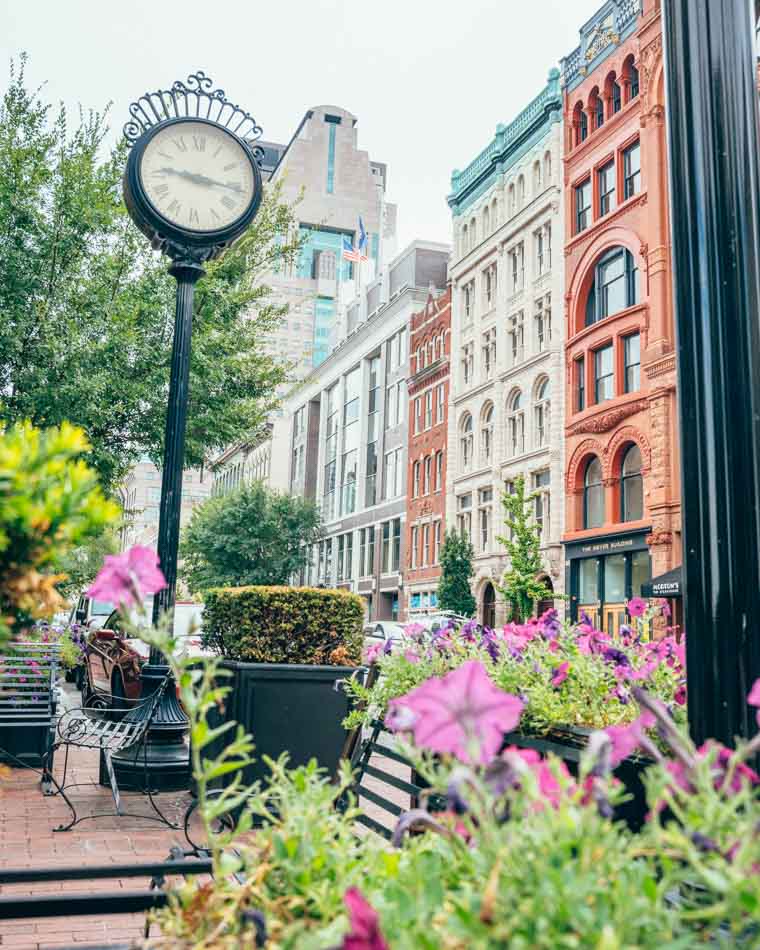 Downtown Louisville Food & History Walking Tour
Trace the footsteps of bourbon barons slinging outlawed booze during the Prohibition as you explore Louisville's speakeasies and dive bars and taste Kentucky's history along the beautiful downtown waterfront.
This tour is still in development!
What They Say About Us
Here's why our guests have rated us the #1 Tour in Louisville on TripAdvisor…
The highlight of our trip… 10/10 would recommend
"This tour was undoubtedly the highlight of our trip to Louisville. Not only were all the food and drink items scrumptious, we learned so much history along the way. The group was great and we could not have spent our time on a more worthy experience. The amount of food and drinks (and knowledge!) is definitely worth it. 10/10 would recommend."
Book this tour now
"What a great food (and history) tour! Every stop was not only filling, but interesting and well thought out. I live in Louisville and walked away full and with stories I never knew about the area. Would definitely encourage visitors to take this tour."
Questions about our tours?
Our FAQ's page may help answer your questions!